This South American winter I collaborated with the Cultural Center "El Recoleta" from Buenos Aires, on a building-scale intervention about the dual energy that comes from artistic collaboration, understood as both as something fun but also a struggle, a battle where ideas and egos clash and release the energy of creation.
I was asked to design a mural for the façade, a mural for a big exhibition room inside, plus 6 posters, which were used to make chairs, pins, shirts and cushions!
The exhibition is over now but the front will remain with my design till December 2018.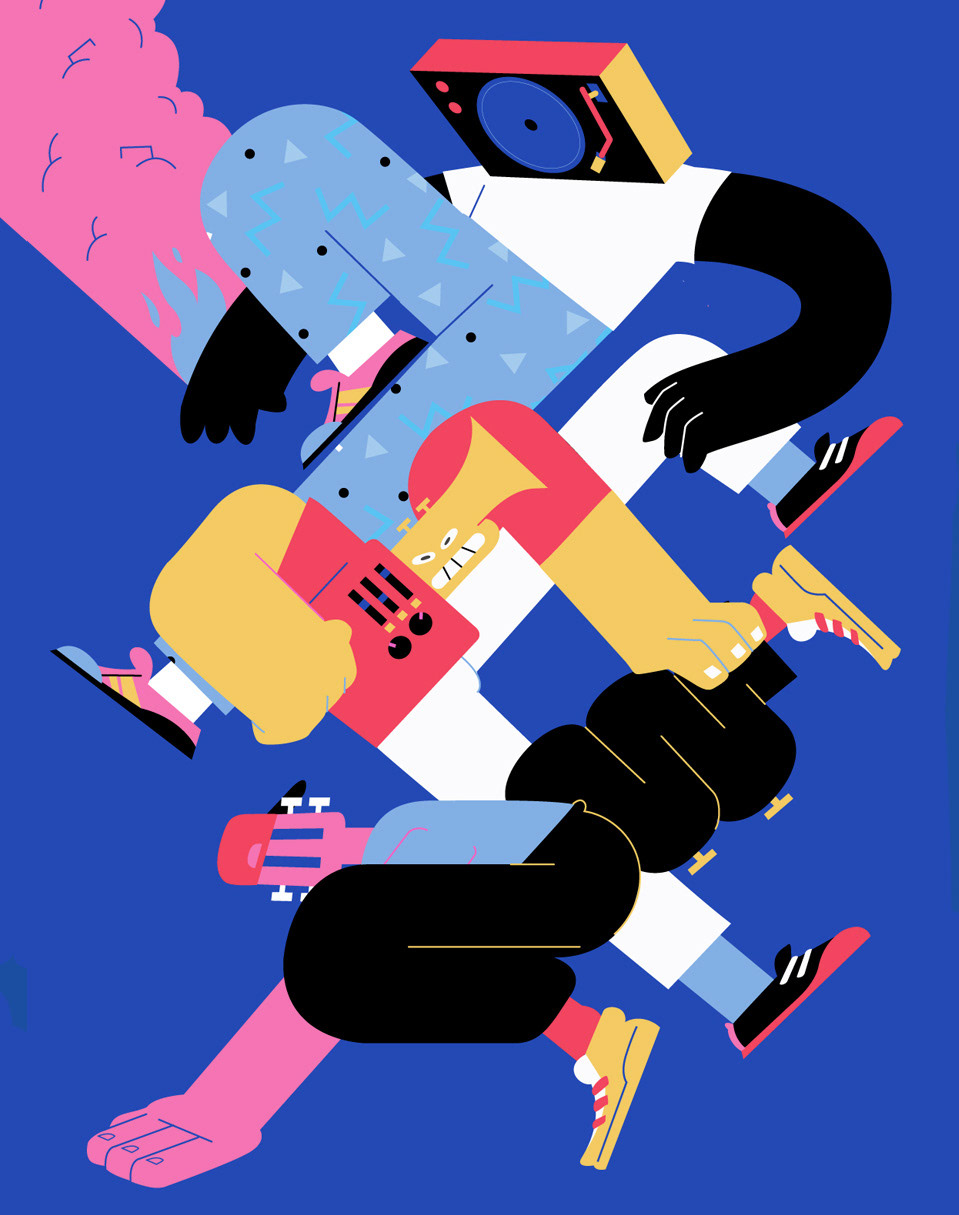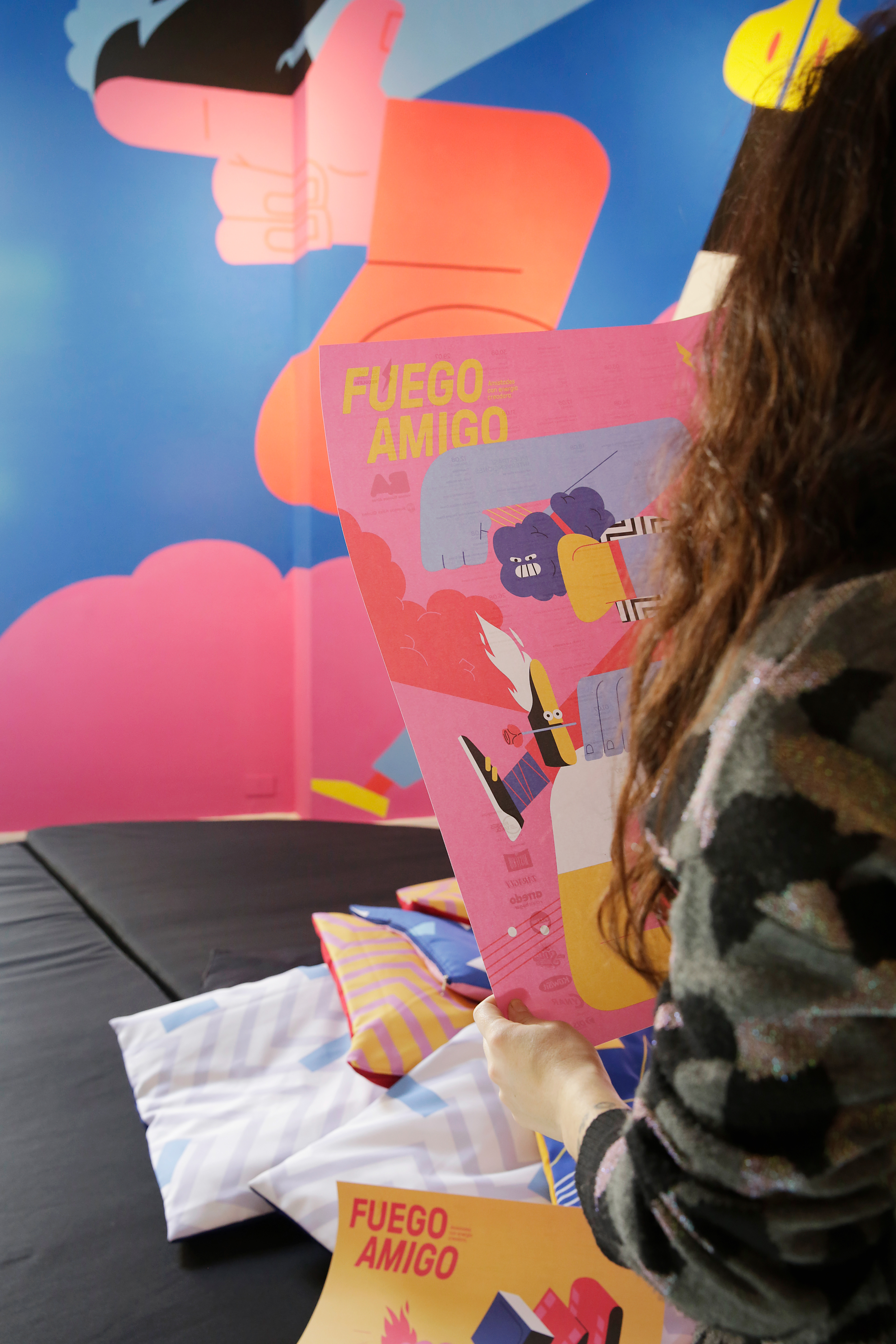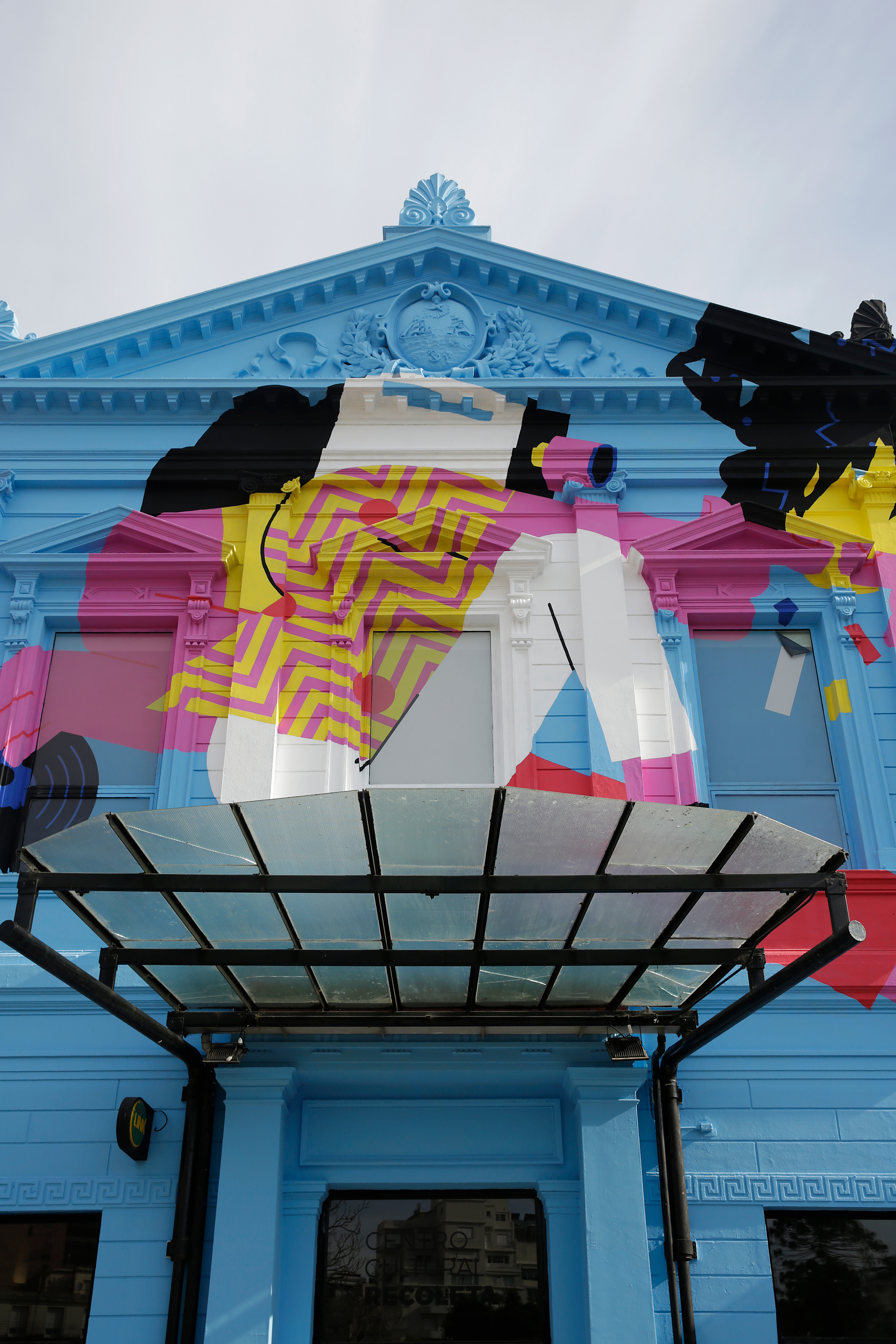 Subsecretaría de Políticas Culturales y Nuevas Audiencias
Luciana Blasco y Luis Gimelli
Coordinación de producción de artes visuales
Coordinación de Comunicación
Federico Scollo, Lucía Sidelnik, Matías Malizia,
Leonel Bajo Moreno, Martina Trachtenberg y Lucía Reynoso
Subsecretaría de Políticas Culturales y Nuevas Audiencias
Luciana Blasco y Luis Gimelli
Coordinación de producción de artes visuales
Coordinación de Comunicación